Stressing over hair loss?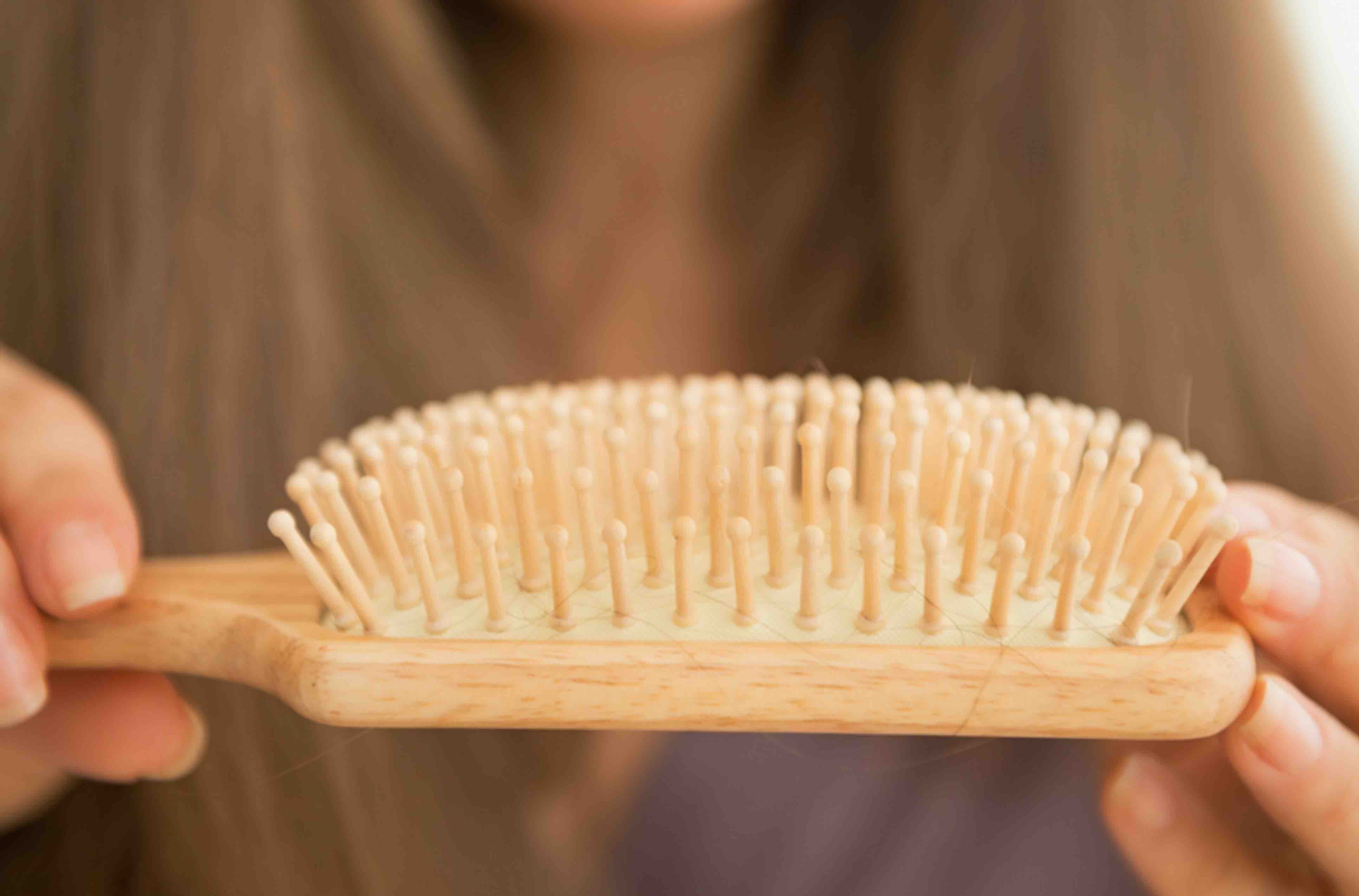 Did you know that it is perfectly normal to shed between 50 - 100 strands of hair daily1?

In general, around 90% of our hair is in the growing phase while 10% of our hair is in the resting phase2. During the growing phase, hair grows about 1 cm every 28 days. During the resting phase which lasts around 3 months, the hair is no longer growing. Towards the end of the resting stage, a new hair begins to form. 

A quick way to gauge if you have noticeable hair loss issue is to grasp around 60 strands of hair between your thumb, index and middle fingers from the base of the hair near the scalp and firmly but not forcefully pull it away from the scalp3. It is normal to find around 6 strands of hair coming out when it is gently tugged.
There are many causes of noticeable hair loss and it includes hereditary, hormonal changes, age, stress, nutritional deficit, harsh hairstyles or treatments among other things. Please do seek medical advice if in doubt. 
If you are looking for a gentler and milder natural shampoo which is aloe vera juice based, you can try our Rosemary & Mint Shampoo which is suitable for normal scalp as the rosemary essential oil can help stimulate blood flow to the scalp to help promote hair growth. Tea Tree & Mint Shampoo is for oily scalp while Lavender Chamomile Shampoo is for sensitive scalp and is suitable for eczema or psoriasis skin types. Do pair it with the silicone free Refreshing Conditioner or Gentle & Mild Conditioner to make the hair more manageable.
Our customer, Scherzade had this to share about shampooing with our Rosemary & Mint Shampoo.
"Without doubt the best all natural shampoo I have come across (having tried MANY). It has made my hair thicker, more luscious looking and generally more manageable. My husband (who noticed nothing!) even noticed the difference - he was amazed as well at how brilliant this shampoo is. Cannot recommend it enough."
To put it in a nutshell, we offer made in Australia hair care products with natural ingredients which are sulphate / sulfate free, catered to a wide range of needs from dandruff, oily scalp, sensitive scalp to dry, frizzy hair.
For customers who would like package free options can refill using their existing containers at our stores in Sunway Nexis and 1 Utama in Klang Valley, Malaysia where we offer refills in a minimum of 500ml quantity. 

We also ship internationally including Singapore, Brunei, Indonesia and Hong Kong.

Sources:
1. https://www.mayoclinic.org/diseases-conditions/hair-loss/symptoms-causes/syc-20372926
2. http://stylecaster.com/beauty/how-much-hair-loss-is-normal/
3. Francisco M. Camacho-Martinez. Hair loss in women. Semin Cutan Med Surg. 2009;28:19–32. [PubMed]
---