Reclaim Your Confidence With Thicker & Stronger Hair with Our Hair Revitalizing Serum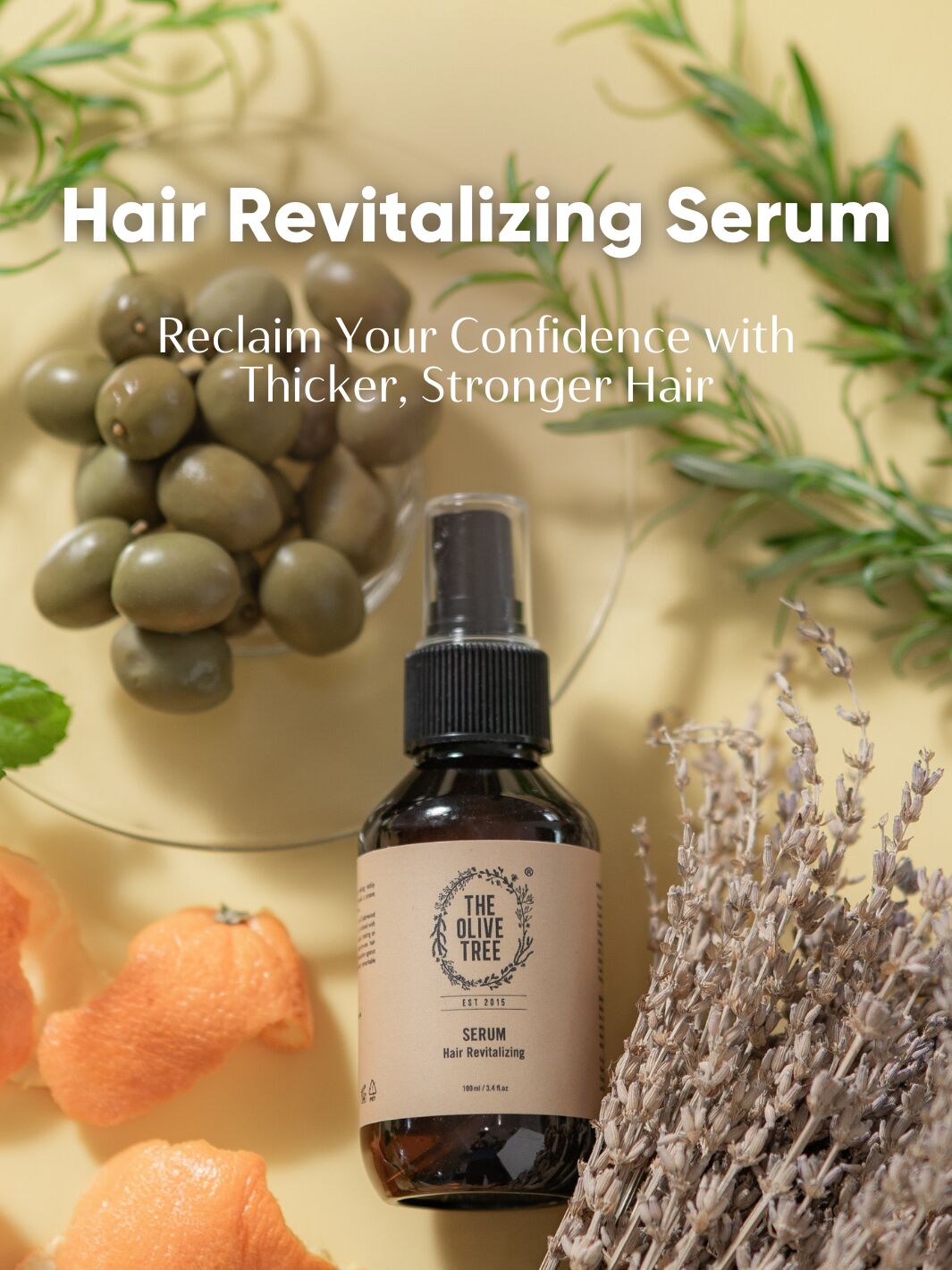 Feeling a bit worried about your hair loss? Our
Hair Revitalizing Serum
is the perfect solution for you.
This lightweight and highly concentrated serum is specifically formulated to prevent further hair loss, promote hair growth, and enhance overall hair health.
Enriched with a powerful blend of Rosemary, Geranium, and Cedarwood essential oils that act as effective agents for hair growth. It is infused with nourishing Aloe Vera juice, which deeply nourishes the scalp, creating an optimal environment for healthy hair growth.
This easy-to-use hair strengthening leave-on treatment provides continuous protection against hair loss, supporting hair health from roots to tips with its remarkable properties.
Directions of Use:
1. Shake well before use.
2. Spray one pump onto clean and dry scalp for each desired area.
3. Gently massage the scalp using fingertips with light to medium pressure in circular motions.
4.
Apply twice daily for optimal results, once in the morning and at night. Do not rinse or wash hair after application.
💡 Frequently Asked Questions (FAQ)

Q: How does it work?

A: Our hair growth serum contains a unique blend of natural ingredients that nourish your scalp and promote hair growth. It strengthens hair follicles, reduces breakage, and prevents hair loss, helping you achieve healthier, thicker hair over time.



Q: Is it suitable for all hair types?

A: Yes, it is formulated to be suitable for all hair types, including dry, oily, and damaged hair. It addresses common hair concerns and is safe to use for both men and women.



Q: How often should I use it?

A: For best results, we recommend applying the serum twice a day to dry, clean scalps. Gently massage it in to ensure optimal absorption.



Q: When will I see results?

A: Hair growth is a gradual process, and individual results may vary. However, many of our customers have reported noticing new baby hairs and remarkable improvements within 4-6 weeks of consistent use. Consistency is key!
 🎁 Exclusive Hair Growth Serum Bundle Sets


---