Meet The Maker of The Limited Edition Handmade Drawstring Pouch : Ee Ling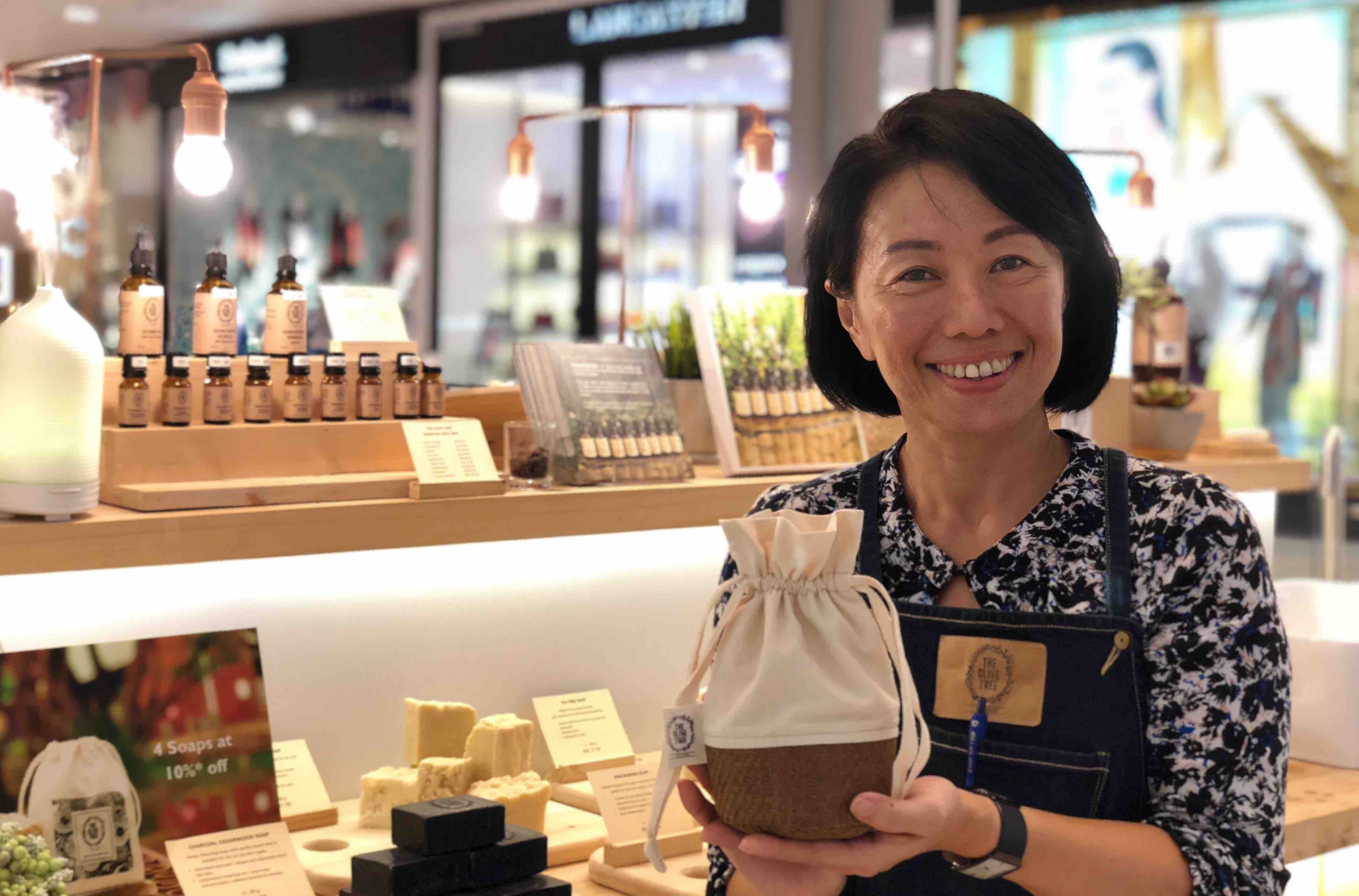 This Mother's Day, we have tapped into the hidden talents of one of our team member, Ee Ling to help us with our exclusive Mother's Day gift sets. 
Ee Ling, a mother to a lovely teenage daughter works in our Pavilion store. Apart from cooking, baking and getting her hands dirty in clay, her hands are seldom idle and she can be frequently found holding a needle and thread. She has sewn many handmade bags, cushion cases and other household items during her spare time.
Ee Ling is also an avid essential oil user and she never leaves home without them. As essential oils are fragile items to carry around, she specially designed and made a drawstring pouch for that purpose. When she showed the pouch to us, we immediately fell in love with it and thought it would complement our gift sets for Mother's Day perfectly. 
This handmade drawstring pouch made from cotton and straw mat is versatile, portable, washable and sits well at the bottom of your handbag. The pouch can fit up to 3 bottles of essential oil / roller or even 3 bottles of 100ml travel size. You can easily retrieve your favourite oils without having to rummage through the entire bag. 
This limited edition handmade drawstring pouch is worth RM 29.90 and while stocks last, it is bundled together with selected online exclusive Mother's Day Gift Sets.
With this maiden collaboration with us, we truly hope creative individuals like Ee Ling will continue to weave their magic through their arts and crafts. 
---