Meet the Maker of Personalised Handcrafted Keychain : Tribal Spirit Workshop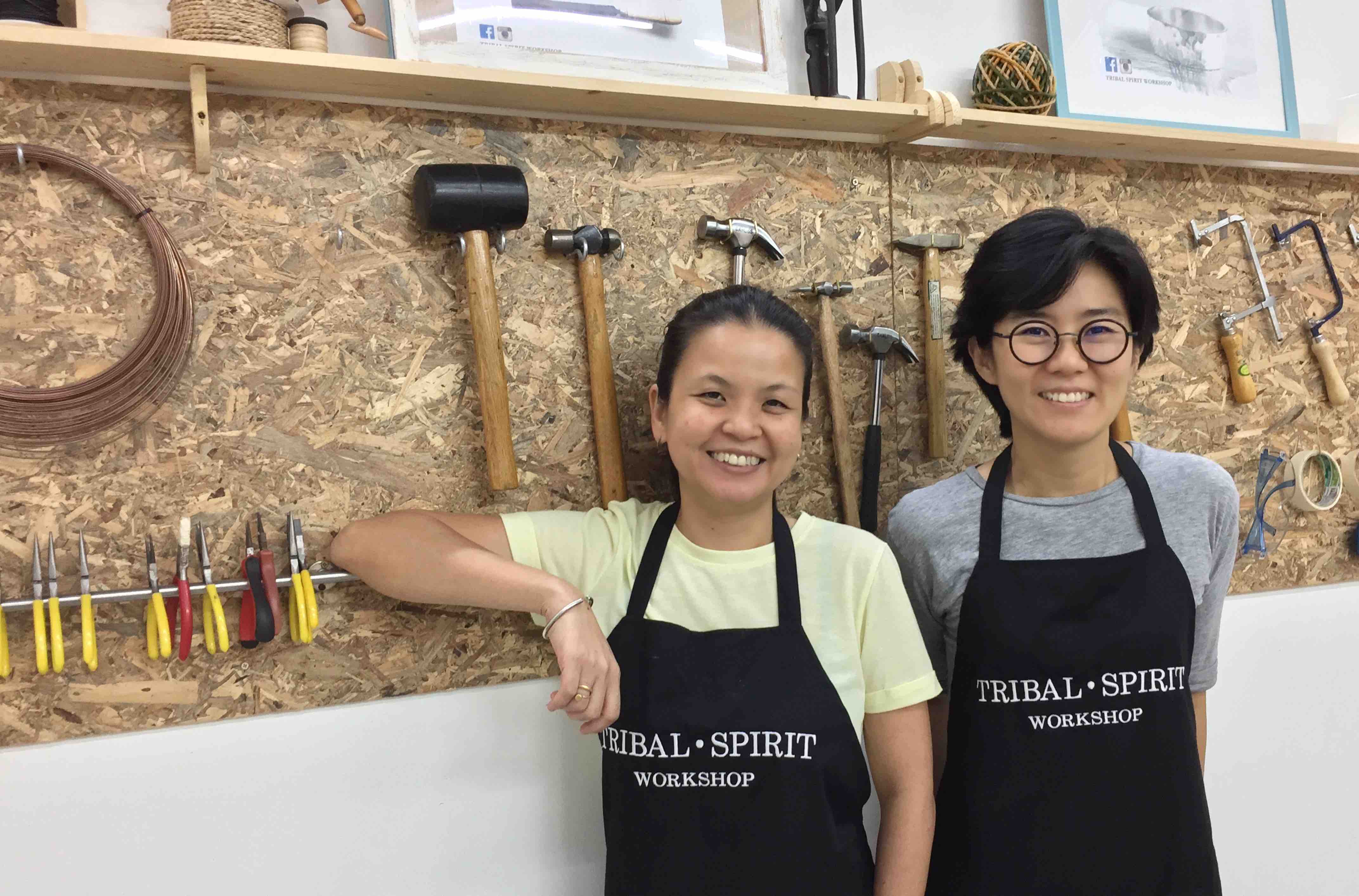 This Father's Day, we have collaborated with the dynamic duo, Lee Lin and Mei Lee from Tribal Spirit Workshop. They are very passionate about jewellery making and conduct workshops to share their knowledge and love of jewellery making.
Each Father's Day Gift Set purchased will be bundled together with a personalised handcrafted keychain worth RM 39.90. You can personalise the keychain by indicating the name or message up to a maximum of 10 characters including spaces at checkout. 
Our Father's Day Gift Sets are specially curated for dads and include the popular natural handmade soaps, shampoos, body washes and even diffuser to help them unwind and rejuvenate after a long day at work. 
The first stage of making the keychain involves cutting out rectangles from a sheet of scratch metal using a jewellery saw. After that, a hole is drilled into the rectangle metal. 
The next stage involves the handstamping technique where each alphabet of the personalised keychain is carefully stamped with the right amount of pressure using a hammer.
After that, the metal keychain will be polished by hand to make it shiny. The last stage involves laser engraving of The Olive Tree logo. It is evident from the entire process that each personalised keychain is lovingly handcrafted by these artisans. 
Tribal Spirit Workshop provides a learning platform through workshops for those interested in creating handmade jewellery. These workshops are custom tailored from basic to advanced levels and cover a wide range of techniques such as traditional metalworking, enameling to name a few to make unique wearable works of art. They also offer couple rings making, handstamping and jewellery beading workshop to commemorate special milestones in life.
So, mark this Father's Day with a difference by treating your dad with these exclusive gift sets. 
---