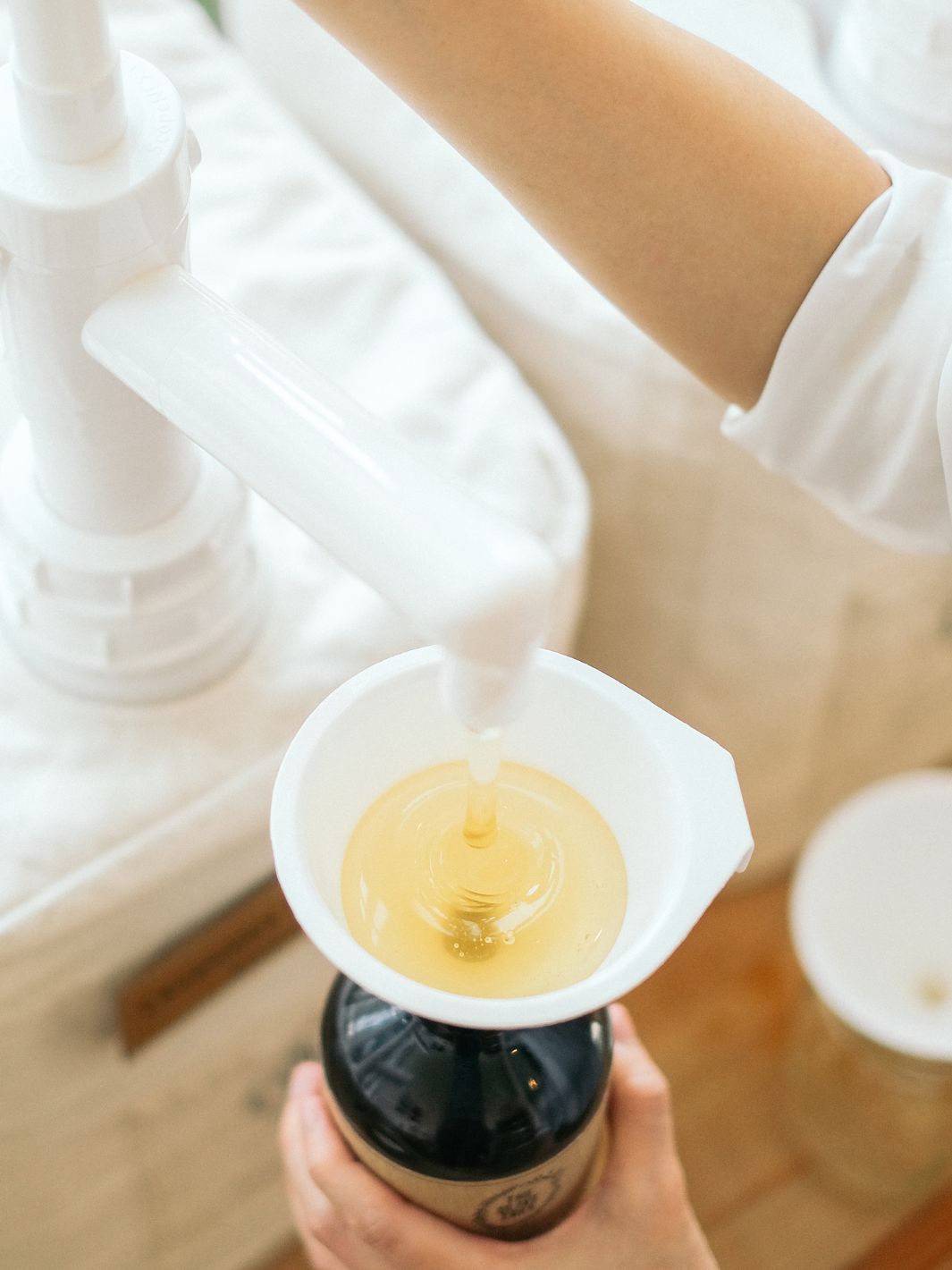 Sustainable Living Starts with Small Steps
As more and more people becoming aware of the impact of their actions on the environment, the need for sustainable living has become more urgent than ever. We are committed to reducing plastic waste and promoting eco-friendly practices. That's why we encourage our customers to tag along with us!
Instead of buying refill packs every time you run out of your favorite product, consider refilling your existing containers. By doing so, you will not only reduce plastic waste but also save money in the long run. Here's why:
1. Refilling reduces plastic waste: Did you know that it takes hundreds of years for plastic to decompose? By refilling your containers, you're helping to reduce the amount of plastic waste that ends up in landfills and oceans. It's a small but significant way to make a difference for the environment. 
2. Refilling saves money: Sure, refill packs may seem like a cheaper option at first. But over time, they can add up and end up costing you more. By refilling your containers, you'll save money in the long run and reduce your household expenses.
At The Olive Tree, we offer a wide range of natural hair & body care to refill :
Revamp Your Beauty Routine for an Eco-Friendly Approach
This approach can be as simple as swapping out single-use products for reusable ones. Instead of using disposable cotton pads or wipes, try using washable and reusable options. Look for beauty products that are packaged in recyclable or biodegradable materials. Additionally, consider using products that are made with natural and organic ingredients to minimize harm to the environment.
Making these small changes can have a significant impact on reducing waste and promoting sustainability in your daily routine.
For a limited time, we're offering 
RM20 off
 when you bring your own 
clean and dry 500ml bottle for refills
in-store at our participating branches - 
One Utama Shopping Centre and Sunway Nexis

.
 It's the perfect opportunity to enjoy huge savings on our high-quality products.
Not only does this amazing deal save you a bundle on our top-quality products, but there are also several reasons why we require clean and dry bottles. 
1. A dry bottle helps to keep our products as fresh as possible, ensuring that you receive the best possible experience with every purchase.
2. Using a clean bottle ensures that there is no chance for bacteria growth that could potentially contaminate the product.
3. We want to make sure that our products are always safe for you to use, which is why we insist on clean and dry bottles.
By making the switch to refillable containers, not only will you be helping the planet by reducing plastic waste, but you'll also have the satisfaction of knowing that you're making a positive impact on the world.
Small Steps, Big Impact
Remember, every small action counts towards a more sustainable future, and each step you take can have a big impact over time. So don't wait – start taking action today to create a better tomorrow for yourself and for the planet. Together, we can make a difference!
---