Are Silicone Bad for Your Hair?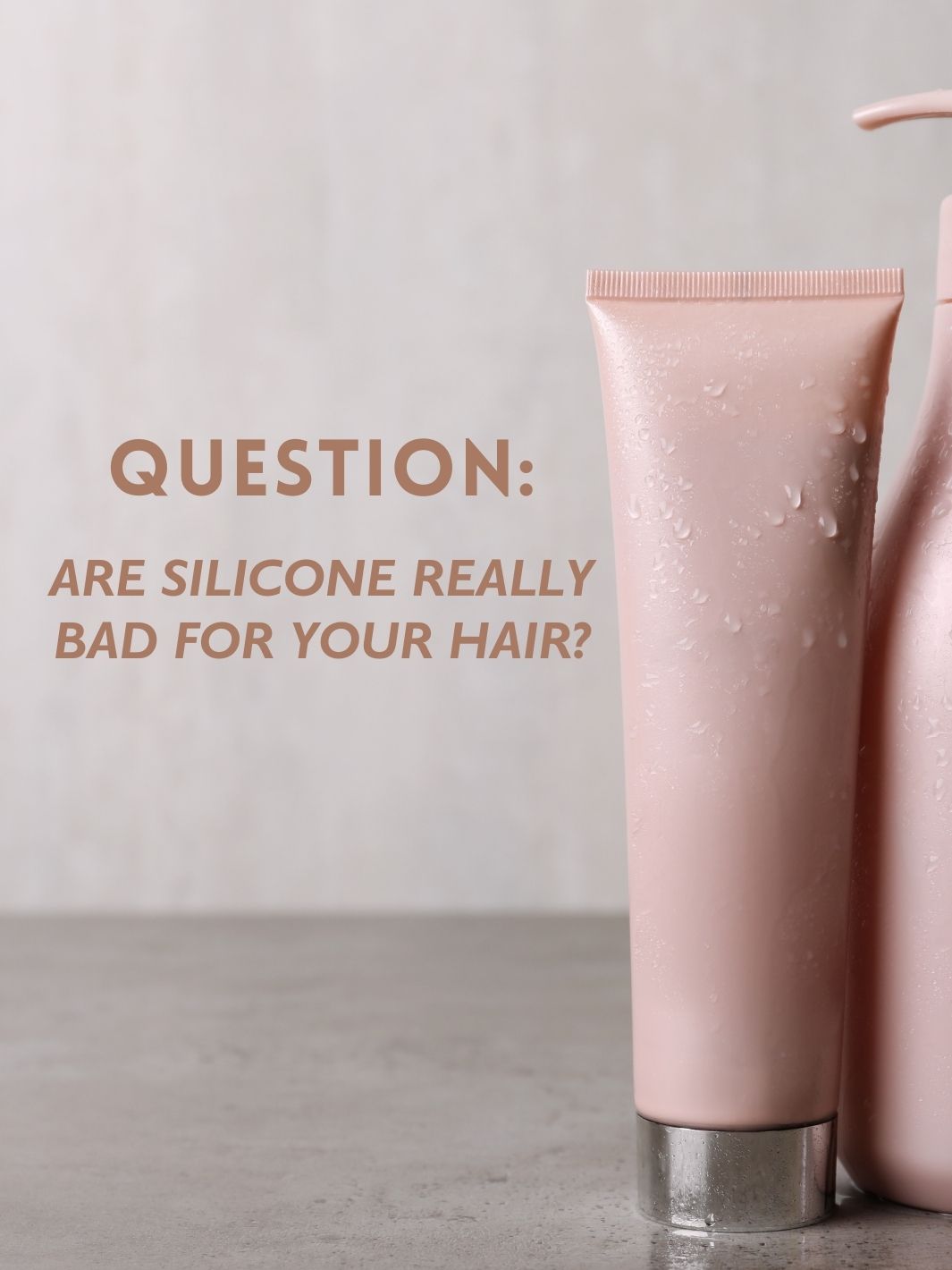 The term "clean beauty" is taking over the beauty industry and it's normal that a number of chemical ingredients are being called into question for their questionable effects. One of those ingredients which you might be familiar with is silicone.
WHAT IS SILICONE AND WHY YOU SHOULD AVOID THEM
What is silicone anyway? Silicone is a type of polymer that behave similarly to plastic. In hair care products specifically, silicones are used to form a protective coating around the hair to help provide extra slip and softness, lock in moisture, reduce frizz, and enhance shine.


But here's a scenario that seems familiar to you: you've splurge on expensive shampoo & conditioner in hope to transform your dry and brittle hair into smoother and shinier locks. It works tremendously well in the first few weeks, but you spotted your hair started to weigh down, losing its shine and worst case, becoming even drier no matter how much conditioner you slip on it. 
The truth is the silicones in your hair care products might be to blame. While silicones might be helpful in achieving your hair goal, there are some negative drawbacks. For starters, silicones coat your hair with a heavy film which give you a sleeker look but over time it weighs hair down and prevents beneficial ingredients from penetrating the hair shaft. This heavy coat can build up on the hair root (scalp) and leave behind a greasy residue – oily scalp, leading to over-washing that further dehydrate your hair. 
Here's what we want to ask: How often will you read your shampoo & conditioner label before buying? If you do, are you able to tell or spot the silicones in the hair products? This is a list of typical silicones that you could find on shampoo and conditioner, so our tips is quite simple, if it ends in 'cone,' leave it alone.
WHAT SHOULD YOU KNOW ABOUT SILICONE-FREE CONDITIONER? 
While silicone-free shampoo will avoid causing any build-up after wash, many rely on conditioner to build a smoother tress and switching to silicone-free conditioner is crucial to avoid any functional damage we would cause to our hair in long run. 
THE EASY FIX -SWITCH TO SILICONE FREE HAIR PRODUCTS 
If you are thinking of opting for a silicone-free hair care routine, you must be prepared for a bit of an adjustment period as it may take you some time to get used to a different feel of the products. As silicone-free hair products is using natural alternative to silicones such as aloe vera juice, glycerin, olive oil, argan oil, avocado oil and etc, it will take time for the hair to slowly absorb the goodness of these natural ingredients. Over time, your hair should feel the lighter weight and will leave your hair feeling cleaner compared to normal hair products. 
---