4 Ways to Use Essential Oils by Diva In Me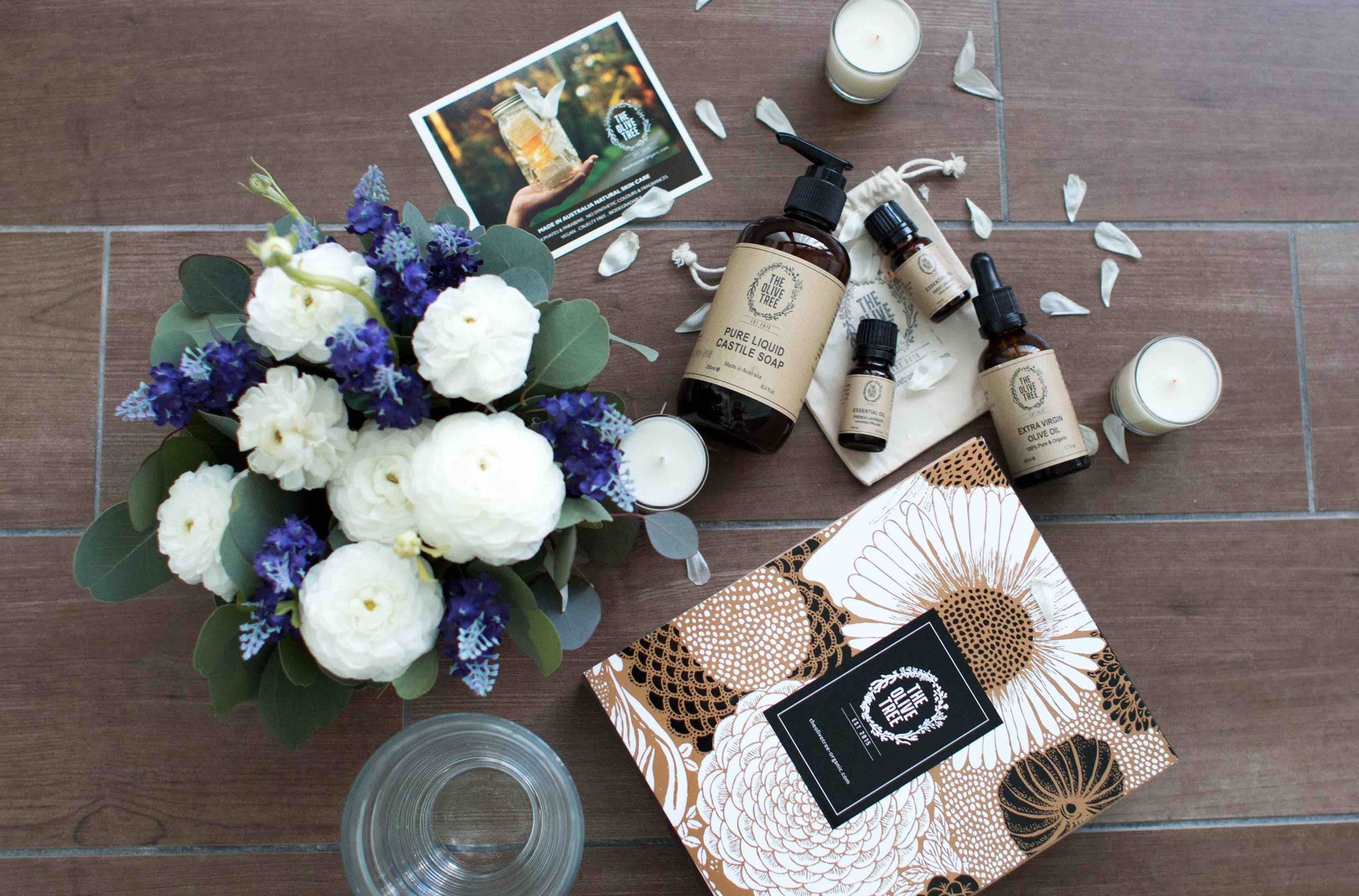 Remember The Olive Tree? I talked about them last year when they first launched in Malaysia (post here). The Olive Tree products are vegan, biodegradable and made of the highest quality natural ingredients sourced from plants. All products are made in Australia and strictly against animal testing. This year, they've grown and now they carry more products, which include essential oils and carrier oils. Let me explain further about them and ways to use them.
Essential oils are natural plant extracts and can be found in leaves, flowers, seeds, wood, roots and fruit of a plant. Essential oils are highly concentrated oils that have a strong aroma and are normally extracted through distillation or cold pressed. The Olive Tree's essential oils are 100% pure and do not contain any additives, bases or synthetics. In fact, there are many ways you can use essential oils. These are my favorite ways to use them.
4 Ways To Use Essential Oils:
Diffusion - Sometimes during the day, I would be so involved with work and at times it stresses me out when I need to think of ideas of what to write and what not. I was introduced to French Lavender Essential Oil by a staff at The Olive Tree and I thought, why not give it a go. She specifically told me not to use a burner to burn the oil, but instead, use a diffuser. Apply 3-5 drops of essential oil per 100ml of water. I tried it recently, and I think the scent itself calms my senses. At times, I use it at night and it did help me to sleep better.
Massage - I can honestly tell you that I'm a sucker for massages. Every time when my shoulder muscles are tense, I look forward to a massage. Most of the time, I would use the massage oil from the spa, but now, I take my Organic Extra Virgin Olive Oilto the massage parlor which I've pre-mixed with 20 drops of the French Lavender Essential Oil. That's the good thing about The Olive Tree's Carrier Oil. You can mix it with any of the essential oils that suits your needs.
Bath - Who doesn't love a good bath? I definitely do! For a full body bath, I would drop about 5-6 drops of French Lavender Essential Oil in a tub of warm water. I feel really relaxing after the warm bath. If I would need some energy, like when I need to stay up late at night to finish up some work, I would use the Sweet Orange Essential Oil instead. It uplifts my spirit and helps me to stay alert.
Hand & Body Wash - I have an adorable dog and since he's an indoor dog, I need to clean up after him quite a bit. Due to that, I realized that I wash my hand a lot times in a day. By using a normal hand wash, they get really dry after a few days. At times I would forget to lotion up and my skin will crack at some areas and it's really uncomfortable. Since I started using the Pure Liquid Castile Soap, I realized that my skin isn't as dry and it doesn't crack anymore, even if I forget to use the lotion. This soap is so gentle that you can use it on babies and young children as well. I love the scent of the Sweet Orange Essential Oil, so I added about 20-25 drops into the whole bottle of soap to make it smell like oranges.
This is the great thing about The Olive Tree's products. You can customize it however way you want with whatever scent you wish.
I couldn't help, but to tell you how much I love their products and I would strongly recommend it to everyone. Their products are affordable, yet natural. They do send their products all over Malaysia and delivery is FREE with any purchase of RM100 and above. Why not buy online and have it deliver right to your doorstep?
For further information about The Olive Tree:
Store Location: Lot FK5, First Floor, New Wing, 1 Utama Shopping Centre
Online Store: https://theolivetree-organic.com

Promotion Counter: 1 Utama New Wing LG Oval 
Hope you'll love the products as much as I do and happy shopping!
*Pictures taken in collaboration with The Olive Tree. All opinions are my own.
Source: http://www.diva-in-me.com/2016/12/4-ways-to-use-essential-oils/
Almost all of the pictures in this blog post were taken by Yen of Diva in Me. 
---